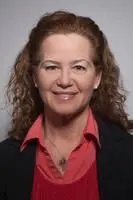 Dr. Heather Ziemba is a Licensed Professional Counselor specializing in individual, couples and family psychotherapy, and maintains a private practice in Norwich Connecticut.
Opening up her private practice in 2006 as a trauma specialist, she is a BS graduate of Northeastern University in Boston, a MS graduate of Argosy University in Washington D.C, and a PhD graduate of Capella University in Minnesota. Among other modalities she specializes in hypnotherapy, Eye Movement Desensitization and Reprocessing (EMDR), Prolonged Exposure Therapy, Emotion Freedom Therapy (EFT), and Dialectical Behavior Therapy (DBT). As a member of EMDRIA, Dr. Heather has spearheaded the Southeastern CT Trauma Response Network and is currently the region's coordinator. She is currently serving in the Norwich area as a private practitioner working with a broad spectrum of clients but specializes in the needs of the Military and first responder personnel. She is also the embedded clinician of the 643rd Military Police National Guard Unit with the CT Military Support Program. .
In addition to being a prominent trauma therapist, Dr. Heather has presented at National conferences and to general audiences speaking on the topics of Stress Management in Corrections, Critical Incident Management, Organizational Trauma, and Interpersonal Communication.
Dr. Heather is an interactive, solution-focused therapist. Her therapeutic approach is to provide support and practical feedback to help clients effectively address personal life challenges and goals. She integrates complementary methodologies and techniques to offer a highly personalized approach tailored to each client. With compassion and understanding, she works with each individual to help them build on their strengths and attain the personal growth they are committed to accomplish.